Beherbergung in Waidring zu kaufen - 3682/491
Anlageobjekt zur touristischen Vermietung
Stube
8
Ihre Ansprechpartnerin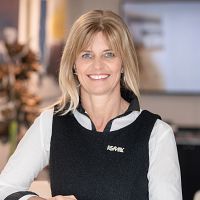 Objektdetails
| Fläche | Zimmer | Kaufpreis* |
| --- | --- | --- |
| 888 m² | 17 | EUR 1.490.000 |
Daten & Fakten
Zimmer

17

Grundstücksfläche

888 m²

Nettorendite

5.14 %
Heizwärmebedarf
66 kWh/m² pro Jahr
Kosten
Kaufpreis*:

EUR 1.490.000,00

Betriebskosten:

EUR 294,00

Heizkosten:

EUR 305,00



Maklerhonorar:

3% zzgl. USt.
Nebenkosten
*Beim angegebenen Preis handelt es sich um einen Richtpreis. Der tatsächliche Kaufpreis kann über oder unter diesem Kaufpreis liegen.
Finanzierung
Wir haben nützliche Tipps und Informationen zum Thema Immobilienfinanzierung zusammengestellt, damit Sie einfacher zu einem guten Kreditangebot kommen. Dank unserem Netzwerk können Sie hier mithilfe unserer Finanzierungspartner rasch und unkompliziert ein Kreditangebot anfordern und somit optimal vergleichen.

Zu den Finanzierungspartnern
Beschreibung
Einzigartige Gelegenheit - Anlageobjekt zur touristischen Vermietung!
Sichern Sie sich diese charmante Liegenschaft in ruhiger und sonniger Lage!

Es erwartet Sie ein Mehrfamilienhaus mit insgesamt 6 Wohneinheiten auf über 370 Quadratmetern Wohnfläche. Alle Einheiten sind vom zentralen Stiegenhaus begehbar und liebevoll renoviert.

Eine gemütliche Stube mit Bar für Ihre Gäste ist ebenso vorhanden.

Die Gäste können es sich auf den Balkon- und Terrassenflächen gemütlich machen und genießen einen traumhaften Blick auf die beeindruckende Bergwelt.

Ausreichend Parkmöglichkeiten sind ebenfalls vorhanden.

Das Haus kann aber auch durch einen Umbau umgewandelt werden. Außerdem besteht aufgrund der Größe des Grundstücks noch die Möglichkeit einer Erweiterung.


Waidring ist eine Gemeinde mit ca. 2000 Einwohnern im Bundesland Tirol am Fuße der Loferer Steinberge und der Steinplatte.

Das Hochplateau Steinplatte hat für jedes Alter und für jede Schwierigkeitsstufe traumhafte Wandertouren zur Auswahl. Mit einer Länge von über 7 Kilometern und einer Felshöhe von bis zu 250 Metern, findet man im Klettergebiet rund um die Steinplatte über 100 Sportkletterrouten. Der Triassic Park auf der Steinplatte bietet zahlreiche Attraktionen für Groß und Klein.

Golfspieler können auf einem der zahlreichen Golfplätze in der Umgebung ebenfalls ihrem Hobby nachgehen. Aber auch Radfahrer kommen entlang der ausgebauten Radwege auf Ihre Kosten.

Im Winter ist das Skigebiet Waidring-Steinplatte sowohl von Österreich als auch von Deutschland aus sehr gut erreichbar. Durch die breiten und flachen Pisten ist es vor allem für Familien und Skianfänger bestens geeignet. Neben dem bekannten und schneesicheren Skiparadies Steinplatte bietet Waidring auch zahlreiche andere Freizeitaktivitäten wie Langlaufen, Rodeln und Eisstockschießen.

Die gute soziale Infrastruktur mit Geschäften für den täglichen Bedarf, Kindergarten, Schule und Ärzten, macht Waidring überdies zu einem begehrten Wohnort.

Fakten:
•Bekannte Veranstaltungen: ROCKdays Kletterfestival, Spiele und Erlebnisnacht
•Restaurants-Empfehlungen: Gasthof Post, Zardini's Schindldorf, Cafe Schneidermann, Stallenalm
•Entfernung Flughäfen: München 149 km, Salzburg 93 km, Innsbruck 111 km

Interesse? Gerne schicken wir Ihnen auf Anfrage ein ausführliches Exposé zu.

Wir bitten um Verständnis, dass wir nur schriftliche Anfragen mit vollständigem Namen, Adresse und Telefonnummer bearbeiten können, da wir dem Eigentümer gegenüber dazu verpflichtet sind. Selbstverständlich werden Ihre Daten vertraulich behandelt.

Are you interested? We would be happy to send you more details.

We would kindly ask you to provide us with your name, address and telephone number in order to receive further information about your chosen property. We are obligated, due to data protection laws, to save these details. Your data will be protected.

Alle Angaben sind freibleibend, unverbindlich, ohne Gewähr und basieren ausschließlich auf Informationen, die uns von unserem Auftraggeber mitgeteilt wurden. Wir übernehmen keine Gewähr für Vollständigkeit, Richtigkeit und Aktualität. Zwischenvermittlung bleibt vorbehalten. Sollte Ihnen die von uns nachgewiesene Immobilie bereits bekannt sein, teilen Sie uns dies bitte unverzüglich mit. Die Weitergabe dieses Exposés an Dritte ohne unsere Zustimmung löst gegebenenfalls Schadenersatzansprüche aus.

Wir weisen darauf hin, dass unsere Tätigkeit im Erfolgsfall eine Vermittlungs- und oder Nachweisprovision nach sich zieht. Bei Verkauf beträgt die Provision 3,6 % inkl. MwSt. des notariell beurkundeten Kaufpreises.

Es gelten unsere allgemeinen Geschäftsbedingungen. (AGB)
Beherbergung unverbindlich anfragen
Kostenlose Marktwerteinschätzung*
Sie überlegen Ihre Immobilie zu verkaufen?
Vereinbaren Sie jetzt einen Termin für eine kostenlose Marktwerteinschätzung mit einem RE/MAX Experten.

Rufen Sie uns an oder hinterlassen Sie uns Ihre Kontaktdaten. Ein RE/MAX Experte aus Ihrer Nähe meldet sich bei Ihnen.

*Gültig vom 12.03. - 31.05.2023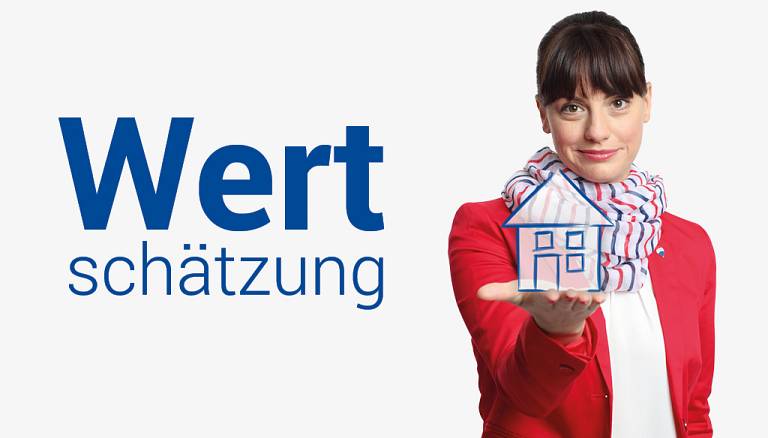 Neue Immobilien sofort per E-Mail erhalten
RE/MAX Suchagent
Suchagent anlegen
Lassen Sie sich zukünftig über neue Immobilien - basierend auf Ihrer eingestellten Suche - per E-Mail informieren. Der Suchagent macht es ganz einfach möglich. Keine Angst - Sie können diesen jederzeit stoppen oder löschen.
RE/MAX Immobilien App
Optimierte Immobiliensuche für das Smartphone
Finden Sie schnell und einfach Ihre Wunsch-Immobilie mit RE/MAX und erleben Sie zahlreiche Wohnungen, Häuser und Grundstücke auf eine neue Art und Weise. Überzeugen Sie sich selbst: durch Virtual Reality und die perfekte Umsetzung wird die Präsentation von Immobilien zu einem neuen Erlebnis für Sie.
Jetzt kostenlos downloaden