Haus in Großkirchheim zu kaufen - 2416/1004
High-Class Holiday Residence! Secluded location and rarity in the National Park Hohe Tauern
Holiday Residence
17
Ihre Ansprechpartnerin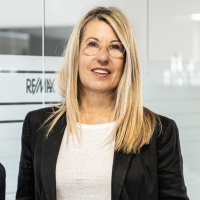 Objektdetails
| Fläche | Zimmer | Kaufpreis* |
| --- | --- | --- |
| 200 m² | 6 | EUR 1.190.000 |
Daten & Fakten
Zimmer

6

Schlafzimmer

4

Badezimmer

4

WC

4

Stockwerke

2

Heizung

Hauszentralheizung mit WW

Grundstücksfläche

2.490 m²

Wohnfläche

200 m²

Terrassenfläche

50 m²

Terrassenanzahl

1

Balkonfläche

8 m²

Kellerfläche

30 m²

Möbliert

VOLL

Parkplatz

3

Garage

2

Baujahr

ca. 1980

Verfügbar

nach Absprache
Heizwärmebedarf
128 kWh/m² pro Jahr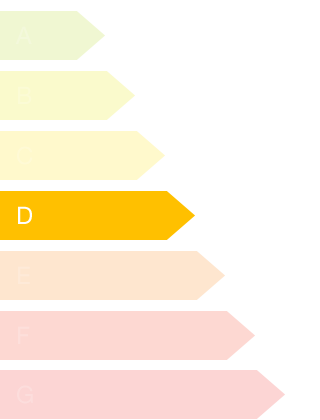 Gesamtenergie Effizienz
fGEE 1.25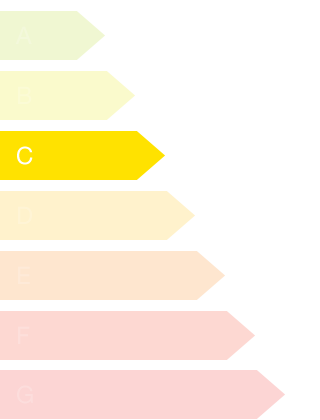 Kosten
Kaufpreis*:

EUR 1.190.000,00



Maklerhonorar:

3% zzgl. USt.
Nebenkosten
*Beim angegebenen Preis handelt es sich um einen Richtpreis. Der tatsächliche Kaufpreis kann über oder unter diesem Kaufpreis liegen.
Finanzierung
Wir haben nützliche Tipps und Informationen zum Thema Immobilienfinanzierung zusammengestellt, damit Sie einfacher zu einem guten Kreditangebot kommen. Dank unserem Netzwerk können Sie hier mithilfe unserer Finanzierungspartner rasch und unkompliziert ein Kreditangebot anfordern und somit optimal vergleichen.

Zu den Finanzierungspartnern
Weitere Informationen
Beschreibung
If you´re looking for a secluded location with the comforts of a villa, peace and relaxation without neighbors, then you´ve come to the right place?
Located on the south side of the Austrian alps, in absolute dyllic landscape and seclusion, you will find this perfect estate. Originally built as a hunting lodge, now a high-class holiday residence, that rarely finds its way on the open market.

Please also watch our
- Youtube-Video: https://youtu.be/vFDgBhMwAKQ
- 360°-Tour: https://360.remax.at/player/j90ex/de

To the property:
The holiday home in a classic country style is located in Zirknitztal, a small village in the community of Großkirchheim/Mölltal (Carinthia). It´s a fantastic mountain valley and a nature reserve in the middle of the National Park Hohe Tauern.

- originally built as a small hunting hut in the 1980s
- this property sits on a roughly 2,300 square meter alpine plot (with approximately 1,000 square meters of terraced landscaping).
- the current owner has developed the Almhouse with a lot of love and detail into a luxurious holiday home -
now it offers a successful combination of tradition and modernity, is built and equipped to the highest quality standards with state-of-the-art technology
- it is designated as a holiday residence. However, its accessibility and amenities also allow for year-round use as a primary residence.

Ground floor
•Plenty of space in the farmhouse-kitchen, made of solid stone pine and spruce wood furniture, a big lounge in the corner, and equipped with high-quality electrical appliances
•The living room with a large cockle stove, is cozy, stylishly elegant, and flooded with daylight
•Beautiful, partially covered natural stone terrace with a barbecue fireplace
•Jägerstube – Lounge: perfect place for a get-together with friends
•Generous storage room with direct access to the garden
•Laundry room
•Guest toilet
•Larder

First floor/sleeping area
•2 elegant master bedrooms with en suite bathrooms and privacy balconies
•1 children´s room with 2 old carved beds
•1 children's room with 4 bunk beds
•another bathroom with a shower and toilet

Partial basement cellar
•small wellness area with a sauna and shower
•central heating room
•storage space

More Highlights
•There is a large double garage built into the slope, featuring an electric gate and an electric charging station for vehicles.
•Complete supply: electricity, heating, internet + TV, water, wastewater with septic tank
•Maximum independence with your own source and wood
•Accessible year-round

Equipment and supplies:
The property is equipped for all eventualities in terms of heating (the alpine house has an oil-fired central heating system. In the living area, there is a large tile stove that can be heated with wood. Additionally, the kitchen has a wood-burning stove as an extra heat source and lastly, there is also a heat pump installed for hot water supply and heating.

Own source
Another highlight of this property is its own source for drinking water supply. In the forest behind the holiday house is the source for the water reservoir. In the basement, there is a filter system and an additional device that reliably provides good water pressure.

Access road
From Döllach/Großkirchheim, you can drive along an asphalted mountain road, passing through the Zirknitz district, and then on a well-travelled gravel road up directly to the Almhouse, at about 1,500 meters above sea level.
Due to the year-round storage reservoir of the Zirknitz power plant (EVN) at the end of the valley, the road is maintained and cleared throughout the year, making it easily drivable. However, despite this, snow chains and/or a four-wheel drive vehicle are still necessary equipment for an owner of an alpine house.
On the last 50 meters, from the last junction to the vacation house, the owner is responsible for maintenance and clearing.

Additional purchase costs:
- real estate transfer tax: 3,5 %
- land registry entry: 1,1 %
- establishment of the purchase contract and trusteeship according tothe collective agreement of the contract creator
- broker fee: 3% + 20% VAT

Please note that due to our obligation to provide evidence, we can only process inquiries with complete data of your contact details including address.
Notice:
Right of withdrawal / right of withdrawal for long-distance and external transactions
By contacting the real estate agency RE/MAX Invest, Fa. RC Immoalpin GmbH, the interested party wishes to take action early within the open withdrawal period and acknowledges that if the contract has been completely fulfilled (naming) he loses the right to withdraw from the contract of brokerage in accordance with Section 11 FAGG.

However, an obligation to pay the commission only exists after the mediated transaction (purchase agreement, rental agreement) has come about due to the meritorious, causal activity of the broker.
___________________________________________________________________________________________________________________________________________________

"No matter what time of year it is, this region is fantastic!"

The Hohe Tauern National Park is one of the most spectacular high mountain landscapes on planet Earth. The altitudinal belts from the valleys to the summits of the three-thousand metre tall mountains represent an exceptional biodiversity. This is home to many plants and wildlife species originating from the Central Asian tundra, the Arctic and even Southern Europe.

Mountain railway:
Großglockner Bergbahnen Heiligenblut: 15km
Bergbahnen Mölltaler Gletscher: 48 km
Ankogel Bergbahn Mallnitz: 61 km
Lienzer Bergbahnen / Osttirol: 43 km

Natural lakes:
Weißensee: 71 km
Millstätter See: 80 km
Ossiacher See: 120 km
Wörther See: 140 km
Zell am See: 125 km

Golf Clubs:
Golfclub Dolomitengolf Osttirol: 30 km
Golfclub Millstätter See: 80 km
Golfclub Nationalpark Hohe Tauern Mittersill: 99 km

More Details here
www.grosskirchheim.gv.at
www.hohetauern.at
www.heiligenblut.at
Haus unverbindlich anfragen
Neue Immobilien sofort per E-Mail erhalten
RE/MAX Suchagent
Suchagent anlegen
Lassen Sie sich zukünftig über neue Immobilien - basierend auf Ihrer eingestellten Suche - per E-Mail informieren. Der Suchagent macht es ganz einfach möglich. Keine Angst - Sie können diesen jederzeit stoppen oder löschen.
RE/MAX Immobilien App
Optimierte Immobiliensuche für das Smartphone
Finden Sie schnell und einfach Ihre Wunsch-Immobilie mit RE/MAX und erleben Sie zahlreiche Wohnungen, Häuser und Grundstücke auf eine neue Art und Weise. Überzeugen Sie sich selbst: durch Virtual Reality und die perfekte Umsetzung wird die Präsentation von Immobilien zu einem neuen Erlebnis für Sie.
Jetzt kostenlos downloaden
Aktuelle Verkaufspreise für Häuser im Bezirk Spittal an der Drau
In den letzten 12 Monaten wurden zahlreiche Häuser im Bezirk Spittal an der Drau erfolgreich verkauft. Hier finden Sie eine aktuelle Auflistung über:
Quadratmeterpreis
Verkaufspreis
Vermarktungsdauer
Haus im Bezirk Spittal an der Drau