Sonderobjekt in Blato zu kaufen - 1637/3006
Villa with apartment house and options in a beautiful bay on the island of Korčula
Access villa
29
Ihr Ansprechpartner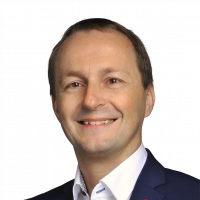 Objektdetails
| Fläche | Kaufpreis* |
| --- | --- |
| 1741 m² | EUR 1.250.000 |
360° Bilder (4)
Daten & Fakten
Schlafzimmer

10

Grundstücksfläche

1.741 m²

Parkplatz

8

Baujahr

ca. 2000

Verfügbar

end of 2023
Heizwärmebedarf
94 kWh/m² pro Jahr
Kosten
Kaufpreis*:

EUR 1.250.000,00

Betriebskosten inkl. Heizkosten:

EUR 540,00



Maklerhonorar:

3% zzgl. USt.
Nebenkosten
*Beim angegebenen Preis handelt es sich um einen Richtpreis. Der tatsächliche Kaufpreis kann über oder unter diesem Kaufpreis liegen.
Finanzierung
Wir haben nützliche Tipps und Informationen zum Thema Immobilienfinanzierung zusammengestellt, damit Sie einfacher zu einem guten Kreditangebot kommen. Dank unserem Netzwerk können Sie hier mithilfe unserer Finanzierungspartner rasch und unkompliziert ein Kreditangebot anfordern und somit optimal vergleichen.

Zu den Finanzierungspartnern
Weitere Informationen
Klimatisiert
Sat TV
WG geeignet
Kamin
Beschreibung
Villa with apartment house and options in a beautiful bay on the island of Korčula

All houses have an unobstructed sea view due to the hillside location and the terraces and balconies are aligned in such a way that you can see the bay and the island in front of it.
A few steps take you to the bathing plateaus, some of which invite you to linger by the crystal clear sea with natural shade and sun sails. A flat entrance for boats, kayaks, SUP etc. and two bathing ladders support water sports ...

The villa with ~ 128m² of living space has a very large terrace (partly covered and with sun protection) with a brick fireplace grill and enables a pleasant stay, reception of guests, enjoyment of wine with sunset and much more.
The large, well-equipped kitchen and the dining room (with a Swedish stove for the colder months) are on the ground floor.
Furthermore, an office/workroom, a storage room/anteroom with access to the upper floor and a small bathroom with toilet.
The upper floor convinces with a spacious living room with an open fireplace and large window area with exit to the spacious balcony with the best view.
There are also two larger and one smaller bedroom for your family and/or guests, a bathroom with toilet and an anteroom with its own exit.
High-quality air conditioning units (with heating function) ensure a pleasant temperature all year round.
There is also the possibility of dividing it into two residential units.
The access to the main house is from the upper street to three parking spaces directly behind the house and there is also a parking space next to the street (could also be used as a building plot - approx. 700 m² = option).

Through the well-kept garden with old (integrated) olive trees, areas to linger, herb garden (with irrigation system) you can reach the two lower-lying apartment houses.

The apartment house directly below (AH 1) is divided into two apartments (~ 56m² and ~ 72m²) and two studios (~ 27m² and ~ 37m²) - see also detailed plans.
The different sizes are suitable for couples (studios - one bedroom) as well as families (apartments with two and three bedrooms).
In the house there is a separate laundry room and a technical/storage room.
The kitchens are well equipped (stove/oven, coffee machine, dishwasher) and the high-quality air conditioning units (with heating function) ensure a pleasant temperature all year round.
Each unit has its own balcony and there is also a large communal area (there would be room for a pool here too).
Four parking spaces with natural shading are situated directly at the driveway.

The apartment building next door (AH 2) is currently being leased and is not included in the purchase price!
If you are interested, there is the possibility of leasing or buying it (=option), details on this are available separately.
Here are four apartments (two with ~ 51m² and two with ~ 54m²) and a granny flat (caretaker, ~ 60m²) - see also detailed plans.
The spacious apartments each consist of a large eat-in kitchen, some with a Swedish stove, and two bedrooms.
In the house there is a separate laundry room and a technical/storage room.
The kitchens are well equipped (stove/oven, coffee machine, dishwasher) and the high-quality air conditioning units (with heating function) ensure a pleasant temperature all year round.
On the terraces there is the possibility to connect two apartments on the same floor with built-in separating doors.
Four parking spaces are located directly at the entrance.

The entire technology is very well maintained and thought through. In each house there is a solar system for hot water preparation. The large cisterns (when used sparingly) provide water all year round, which is filtered through a treatment plant. There is a connection to the local water network, so that there is security of supply.
Due to the ideal orientation and many hours of sunshine, almost self-sufficient operation would be possible with a photovoltaic system ...

The facility is currently being looked after by a caretaker couple who - on request - will continue to ensure the clean and trouble-free operation of the entire holiday home complex.
The current owners are still in the region after the sale and are well connected locally (with architects, mayors, craftsmen, etc.). The willingness to support any conversion or expansion plans or for questions in the initial period is expressly given (if desired).
The facility will be rented out for the entire 2023 season and will then be ready for takeover.
Due to the long-standing, particularly guest-friendly and well-kept operation, the facility is popular with many regular guests and is often recommended (next season already mostly fully booked).

A return is quite attractive for year-round rental (weekly from May to October, monthly flat rate in the winter months) and varies depending on the desired occupancy type and time.

The island of Korčula has always been popular with nature lovers, and the ports of Korčula Town and Vela Luka are also popular with sailors.
The location in this quiet bay in Karbuni is excellent for those looking for relaxation and the town of Blato, 9 km away, with sufficient shops, restaurants, pharmacy etc. can be reached in a few minutes via a newly built coastal road.
The port town of Vela Luka is about 8 km away and also has a very good infrastructure (including ferry connections to Split, Hvar, Lastovo).

The region of southern Dalmatia is enjoying increasing popularity, as the arrival via the well-developed motorway from Austria/Germany has become significantly better in recent years. The newly built, 2.4 km long bridge from the mainland to the Peljesac peninsula saves the passage through the corridor in Bosnia and it is therefore only a short ferry connection from Orebić to Korčula Town (approx. 15 minutes, in the high season every hour) required for crossing to the island.
Arrival is also possible by ferry from Split (with or without a car) and Split Airport is served by most popular destinations in Europe during the high season.
Popular excursion destinations are the neighboring islands of Lastovo, Vis, Hvar and Mljet (national park, beautiful bays) and Dubrovnik is also a popular destination (film location "Game of Thrones", city walls, old town, harbor ...).

Have we piqued your interest?

You can also find more impressions in the video and we would be happy to send you a comprehensive exposé and I look forward to your call at any time!

Sincerely,
Andreas Leithenmayr
REMAX Premium Agent
Tel +43 (0) 680 144 2120
Sonderobjekt unverbindlich anfragen
Kostenlose Marktwerteinschätzung*
Sie überlegen Ihre Immobilie zu verkaufen?
Vereinbaren Sie jetzt einen Termin für eine kostenlose Marktwerteinschätzung mit einem RE/MAX Experten.

Rufen Sie uns an oder hinterlassen Sie uns Ihre Kontaktdaten. Ein RE/MAX Experte aus Ihrer Nähe meldet sich bei Ihnen.

*Gültig vom 12.03. - 31.05.2023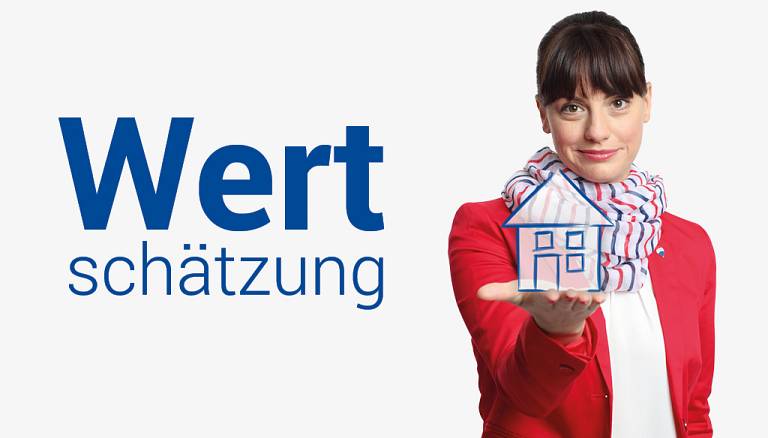 Neue Immobilien sofort per E-Mail erhalten
RE/MAX Suchagent
Suchagent anlegen
Lassen Sie sich zukünftig über neue Immobilien - basierend auf Ihrer eingestellten Suche - per E-Mail informieren. Der Suchagent macht es ganz einfach möglich. Keine Angst - Sie können diesen jederzeit stoppen oder löschen.
RE/MAX Immobilien App
Optimierte Immobiliensuche für das Smartphone
Finden Sie schnell und einfach Ihre Wunsch-Immobilie mit RE/MAX und erleben Sie zahlreiche Wohnungen, Häuser und Grundstücke auf eine neue Art und Weise. Überzeugen Sie sich selbst: durch Virtual Reality und die perfekte Umsetzung wird die Präsentation von Immobilien zu einem neuen Erlebnis für Sie.
Jetzt kostenlos downloaden